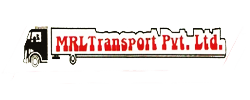 About Us
Late Shri TaraChandji Chaudhary, founder, began the transport company Mahavir Road Line in 1976, and commenced its humble beginnings from Bhilwara, Raj. with the entrepreneurial, can-do spirit.

In 2000, Shri Pradeep Chaudhary with his brothers transformed Mahavir Road Line as MRL Transport Pvt. Ltd.. And since it then has been a leading and growing transportation company in India.

MRL Transport Pvt. Ltd. is a customer oriented, multi-technology transport company in India, with a proven commitment to excellence in every aspect of activity and pursuit value based policies to fulfill aspirations of customers, employees and the transport industry. We are committed to meet the requirements of customers and strive to exceed their expectations in transport of goods thereby developing an ambience of satisfied customer relationship.

MRL Transport Pvt. Ltd . follow Policies and procedures rooted in human values to fulfill the expectations of our customers, employers, business associates, society, transport industry and the nation.