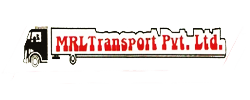 Featured

MRL Transport Pvt. Ltd. is primarily a truckload carrier of general commodities. Our focus is to provide constant and consistent avalilability for services to our customers in virtually every transportation environment and we attribute our superior service to an unconditional commitment to our core set of values.

MRL Transport Pvt. Ltd. is committed to pursuit the following in the mind.

Best Safety and compliance record in the industry.
All customers, large or small, are to treated fairly and honestly.
Excellence in all our activities, to be vanguard by incorportaing the latest techonolgy.

Some procedures may have changed over the years, but our principle have remained the same. Therefore, we make every effort to ensure that our product and services are best in the industry.